Automatically remove the background from images. To create stunning graphics, download your new transparent background image, change the background, or use the best online image background removal.
Let's take a look at how software can help us remove backgrounds while keeping our subjects intact, as well as a clever plugin that performs even better as a background eraser tool.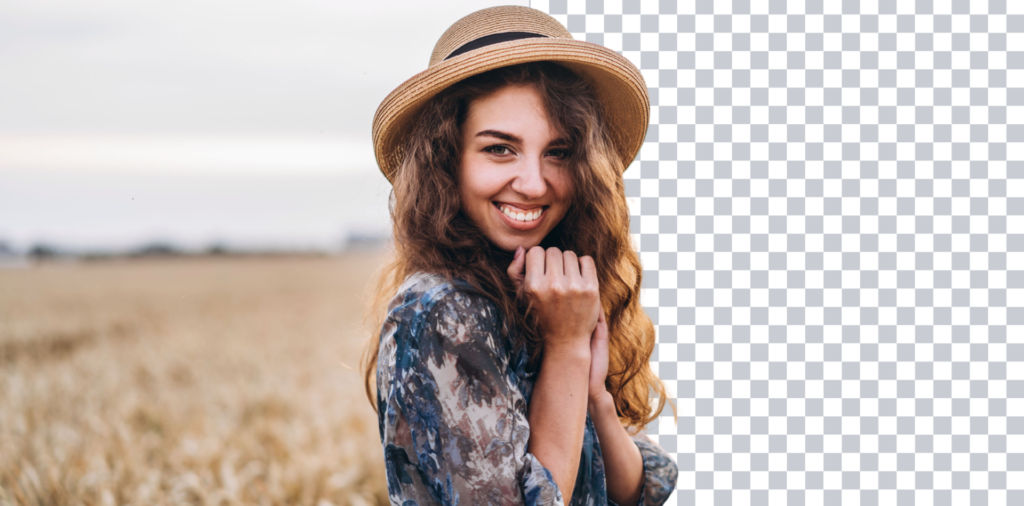 Have you ever wanted to delete the background of a picture but didn't know how?
With a few clicks in Photoshop, you can remove the background of any image.
To remove an unwanted background from a photograph, open the image in Photoshop first. There are two pictures on the screen, as you can see. The original photograph and a representation of a "layers mask." We'll need to delete the layer mask as well as hide all other layers, so select "delete."
After that, resize the photo to cover everything except what you want to keep. Because not all backgrounds are square or rectangular, which is typical for photos taken with smartphones, you may need to do this.
By going to "file" and clicking "save as," you can now flatten your image. A new dialogue box will appear, asking for more information.
In Photoshop, how do you make a background transparent?
Because Photoshop is so much more advanced than PowerPoint, there are a few different ways to make a background transparent in Photoshop. Each is appropriate for a specific type of image. To jump to the tutorial for each method, click the links below:
For images with straight edges, the Polygonal Lasso method is ideal.
For images with round edges, the Quick Selection method works well.
The Brush method is best for images that require more precision around the edges.
What is the Best Free Online Background Removal Tools & Apps for Photographers?
People who use photo apps may use other apps to remove the background from their images for various reasons. One of them is to remove people who have inadvertently appeared in a photograph.
Check out down below and choose your favourite among them.
1. Remove.bg 
With a single click, you can remove the background from any image on this website. Remove.bg takes care of it automatically, so all the user has to do is upload the image from which the background should be removed.
2. TouchRetouch
This app is compatible with all smartphones, including Android and iPhone models. It does an excellent job of removing background from your images and is ideal for touch-ups.
Not only can you remove backgrounds with TouchRetouch, but you can also remove all sorts of elements that are getting in the way of your perfect shot. It also allows you to remove some difficult objects, such as power lines.
3. Background Eraser: superimpose
Background Eraser is one of the few apps dedicated solely to removing image backgrounds. To get the app to work, all you have to do is touch the area you want to remove.
It can also remove elements in colours similar to the background using a feature called Target, making it more precise. Other features include the ability to split images and make adjustments to saturation, colour, and exposition, among others.
4. Pixelmator
Pixelmator is another photo editor that works in a similar way to TouchRetouch in removing the background of your image. It can also be used as a Photoshop replacement.
Pixelmator has some interesting features for those who need to remove the background of an image, in addition to the standard editing options. For example, you can remove any unwanted object with a brush.
Which tool is best to remove the image background in the least number of steps?
To remove an image's unwanted background, Photoshop offers a variety of techniques. Using the standard Magic Wand tool to select and delete the background may be sufficient for simple backgrounds.
How Much Is Magic Eraser app?
The amazing Touch Retouch App is available for iOS and Android. The $2 app is extremely easy to use. Simply select a photo, select "Object Removal," and draw over the area you want to remove. Watch it vanish by pressing the "go" button.
What is the Magic Wand tool?
The Photoshop Magic Wand Tool allows you to quickly and easily select and mask specific areas of an image, allowing you to change one part of your image while leaving the rest intact. The Magic Wand Tool selects a solid colour area within an image to work with.